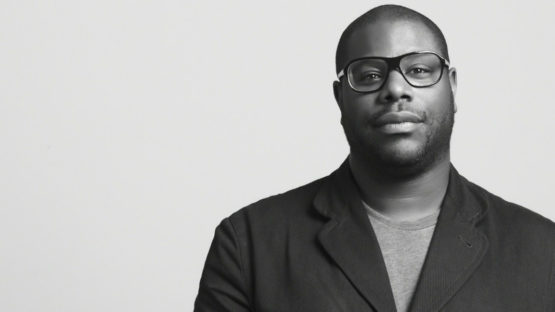 To coincide with his exhibition at CAST Cornwall as part of the Groundwork programme, we teamed up with Groundwork and CAST, and the Thomas Dane Gallery in London to record artist and filmmaker Steve McQueen in conversation with Nicholas Serota at the WTW Plaza Cinema in Truro and are honoured to share that conversation with our listeners.  
The episode is based around the conversation between McQueen and Serota, and Dario and Neil's discussion of McQueen as a filmmaker and visual artist. Steve's work in cinema arguably makes him one of the most vital, fascinating and important working British filmmakers but as the conversation elucidates it is merely a different form of aesthetic expression for a visual artist who has created a unique, formidable and exhilarating body of work since emerging on to the British art scene in the early 1990s.
The episode also includes Josie Cockram from Groundwork discussing the programme and the work of CAST Cornwall. More information on Rachael Jones's film Tracing Granite that is discussed in the episode as well as links to other pieces and reflections related to the programme can be found in the RECORD section of the Groundwork website.
Information on the artworks discussed by Steve McQueen on the episode:
Western Deep / Carib's Leap (2002)
Queen and Country (2007 – 2009)
*This episode contains strong language
Share
|
Download